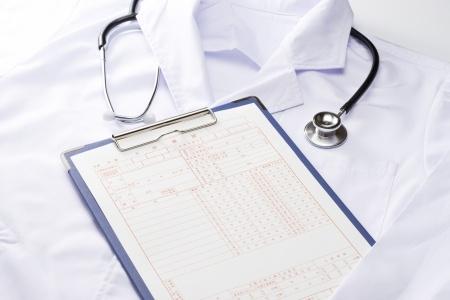 Healthcare FAQ's
When a person is looking into insurance it is important to realize that all insurance plans (auto, homeowners, business, health, life) have different rules and regulations.
Can I buy a health insurance plan whenever I want?
Not always.  A health insurance plan through the Marketplace (healthcare.gov) you can pick up during Open Enrollment, or if you have a Special Election Period.  A plan such as short term coverage can be purchased at any time but you have to pass Underwriting and this type of insurance has limitations.
What should I do if I lose Employer Group coverage?
The first and most important thing to do is understand your rights under COBRA. COBRA is a federal regulation that allows you to continue your current employee plan, up to 18 months in most cases, so that you are protected until you have other coverage in place. It does not require that your previous employer help with the premium so the cost could be higher than you expected. If your new position does not offer coverage or you will have a gap that you need filled. Give us a call and we can help you. 
What is a Special Election Period?
A time outside the yearly Open Enrollment Period when you can sign up for health insurance. You qualify for a Special Enrollment Period if you've had certain life events, including losing health coverage, moving, getting married, having a baby, or adopting a child. If you qualify for an SEP, you usually have up to 60 days following the event to enroll in a plan. If you miss that window, you have to wait until the next Open Enrollment Period to apply.
Have there been changes to Short Term Insurance in Wisconsin?
Yes.  Short term plans can now last up to 364 consecutive days.  With these types of plans a member cannot be on short term coverage for more than 18 consecutive months and most companies will enforce a 64 day break after 364 days with them.  Buyer beware, not all of these plans are created equally.
If I seek coverage out of network for an emergency will I be covered?
This depends on your carrier and plan.  In general, if you claim is covered you may still see what is called "balance billing".  This is the amount you could be responsible for (in addition to any co-payments, deductibles or coinsurance) if you use an out-of-network provider and the fee for a particular service exceeds the allowable charge for that service.
What is a network?
In-network provider – a health care professional, hospital, or pharmacy that is part of a health plan's network of preferred providers. You will generally pay less for services received from in-network providers because they have negotiated a discount for their services in exchange for the insurance company sending more patients their way.
Out-of-network provider – a health care professional, hospital, or pharmacy that is not part of a health plan's network of preferred providers. You will generally pay more for services received from out-of-network providers.
Is there a cost to have an agent help?
No, there is no fee to work with an agent.  Most agents receive compensation from the insurance companies. Think of an agent as someone to help you become educated on health insurance, walk you through the process of finding the best insurance for your needs and also an advocate when you are in need of assistance.
What kind of coverage will the plans sold through the marketplaces include?
The Affordable Care Act (ACA) requires that all health insurance plans sold in the marketplaces beginning Jan. 1, 2014 cover ten essential benefits:
Ambulatory patient services – including outpatient and doctor visits
Emergency services (careful this may not work well outside of network)
Hospitalization
Maternity and newborn care
Mental health and substance use disorder services, including behavioral health treatment
Prescription drugs
Rehabilitative and habilitative services and devices
Laboratory services
Preventive and wellness services and chronic disease management
Pediatric services, including oral and vision care
What are they referring to when they talk about the metal tiers?
In addition to addressing what will be covered, the Affordable Care Act also broadly outlined the level of benefits – how health care costs will be split between health plans and consumers.
General percentage by level paid by consumer
(through deductibles, copays and coinsurance)
Bronze Level – 40%
Silver Level – 30%
Gold Level – 20%
Platinum Level – 10%
What are some of the advantages of the Affordable Care Act?
Guaranteed Issue- Anyone who applies is accepted
Guaranteed Renewal – You get to keep your plan as long as you pay the premiums
No preexisting conditions are considered
Woman and Men don't have different rates
No more caps on Essential Health benefits
Dependent coverage until age 26
Health Reform Explained Video: "Health Reform Hits Main Street" Kaiser Family Foundation