2018 Health Insurance help
At Woodhead Insurance Services LLC we want to keep informed about your health insurance options for 2018.  It is getting close to Open Enrollment season November 1st to December 15th for January 1st coverage. Many of you may be wondering what your options are.  If you are on the individual market you have five options for this coming year.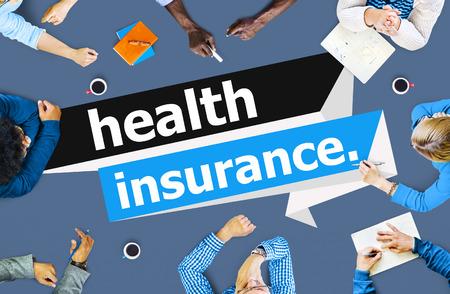 Individual/family plans that are Affordable Care Act (ACA) compliant are available this year but for 2018 the insurance companies are very few.  Many plans have left the market and in some counties there will be only one company available. These policies are major medical policies that will not require any underwriting, will accept pre-existing conditions, and do not have caps on coverage.  Rates will vary based on age and if you are eligible for tax credits. As availability is limited, please remember to reach out early if you need to change or discuss your plan.
Health care sharing ministries are companies that offer health coverage on a cost sharing platform.  If you are healthy and looking for a budget friendly option, you may want to research these plans. They are plans that do require you to pass underwriting (questions regarding your health) and will have exclusions for pre-existing conditions. These plans are not governed by the Insurance Commissioner and are not considered insurance. They do have lifetime and even yearly caps and all companies are not equal. As they are Christian based they will require you to agree to their governing principles. They do not accept smokers and members of the plans are exempt from health insurance penalty.
Fixed indemnity plans look similar to ACA plans initially; there is generally coverage for preventative care, sickness and accidents.  The drawback comes with limitations on what they pay vs. what your actual Costs.  The health services covered are limited to certain values (per day/per procedure amounts), which can leave you with large out of pocket amounts. You will still have to pay the penalty.
Short-term coverage is available with many providers.  But short-term policies only last 90 days.  After the 90 day period you may have to switch to another provider.  After 90 days you may also have to go through underwriting.  This is a risk, as if you have something happen you may not be eligible for another policy. Remember you can only enroll in the individual plans during open enrollment unless you have special circumnutates. You will still have to pay the penalty.
Uninsured is your last option.  This is not something we would suggest, but is a choice.  Going uninsured leaves you open to a lot of risk if you have an accident or illness. There are some critical illness or accident plans that might reduce this risk.
While these options may be overwhelming, we are here to help.  Please feel free to contact our office at 920-544-0058 or email us, and we will help you with your healthcare needs.
Diane & Casey – "Your Independent Health Insurance Agents"